Hello everybody!
Today I am gonna surprise you all telling you the story of the day you see the cross...I know it sounds creepy...but that has nothing to do with what u are thinking about. I didn`t had any divine vision or anything close to that...I am talking about another cross...
In every women life, one morning you wake up very very very early and you decide to send your beloved to the pharmacy to buy the test...yes...The Test...come on`...u know what i am talking about...with a very relaxed and self-confident tone of voice: "Yeah baby, just go and get it, so I relax, and everything go back to normal ;) ". How many times cause of several unlucky events did u find yourself taking a peees on that little stick...and then "come ooon, come oooooooooon how long are two minutes?!?!" and then "ufff....thank god, I am still a free woman!!!ahah!!!! Tonight sushi, wine and cigarettes!!!!muahahahahah!!!". Well, some mornings instead of staring at a perfect straight line on that stick, metaphorically straight as the life you are used to live...well, one morning, it might happen you will find yourself staring at a Cross O_0 Heeeell, yeah! I just said The Cross. In that very second millions of thoughts pass through your mind "ahah I am still drunk! and, I should really go to check my view soon, my glasses are really fucxxd...aaaaand, ahah!this might be wrong, and then, I must be getting craaaazyyyyyy!!!, and so on, shxx this thingy must be broken, and, I have been pissing to much on it, and, fuxx this is for sure a mistake, shxx let me check the instructions again, I am so good at scaring myself ahah! fuxx...this thing is 99% right, hoooly shxx this really looks like a cross...yes, definitely this is not just a line...those are two crossing lines....oooohhh shiix%6#tt!!!!!!". Verbally all those thoughts might be translated out of your mouth simply as a: "fuxx, shxx, fuxx, shxx, fuxx, shixx! Amooooreeeeeeee..... can you come into the toilet?!? Baby, I think we have a situation.... :))))!!!". Plastic smile, please! Click!
If you are lucky your beloved didn`t escape yet hearing u swearing in the toilet and presuming what is going on... if u are quite lucky he is gonna check with you the instructions TEEEEN TIMES at least, if you are extremely lucky your beloved is gonna embrace you while you start crying hysterically. I have been extremely lucky finding someone that really loves me and that I really love back (heei! it hasn`t been easy!).
If you were planning on having a baby probably when u see the cross you are opening the champagne, but as if like the majority all the people having kids, this was not scheduled, believe me, it is very allowed to cry. That doesn`t make you any terrible person, but just a normally shocked human being that is gonna have a totally dirrent life since now on...Of course that cross is again the perfect metaphor of your life...you are at a cross...it`s up to you which way you are gonna take.
After I cried for 10-15 minutes, my beloved said: "Elis, don`t cry, this is a good news :)". I started to came back to myself and I thought: "Yes, it`s true, I am in my VEERY EARLYYY thirties, I have a job, I am living in an apartment by myself, I am independent, I have a man that loves me, I love myself, I live in a fantastic country that make smooth any let`s-create-a-family-process, I can provide a good future to an eventual baby, how many couples try and try and try and have to do triple mortal jumps in order to have their desired baby...and me...I am so lucky that I didn`t even had to try!!! Hooooow lucky!!!! We just basically exchanged towels!!!And...ok Elis, you have everything, no worries, everything is gonna be all right/Bob rules" So I said: "Yes R., we are blessed". Lately I have to decide how to call my beloved...I asked him and of course (he is a man) he proudly said: "Mr. Big!"...ahahah!!!! I worked around this awkward situation saying that he cannot be called as the Sex & the City Mr. Big of course....Mr. Big is only one and it`s Carrie`s boyfriend...ball saved at the corner kick! ;p
Ooooh well, so we are blessed and with a baby on the way :) Are you shocked?!?! ahahah!!! So was I, but I am really glad, so yes, you can congratulate with me :).
So now I can tell you finally what is my project with the blog and you. I decided I want to write about how to be "a pregnant and hot girl", so tips about how to survive the fabulous first months, how to tell your parents and friends that you are pregnant, how to dress and what to eat, how to workout, how to deal with parties and concerts, how lovely your mood is gonna be, how not to desire to destroy everyone around you, how not to want to eliminate any skinny girl around you and so on... sooo many many things to talk about!!!! And many outfits for pregnant and not pregnant girls, new fashion trend for the not-pregnant ones and cool trendy outfits for those that are rounding their belly! ;)
Keep you posted soon and I will let you digest this shocking news! ;)
xoxo
Elisir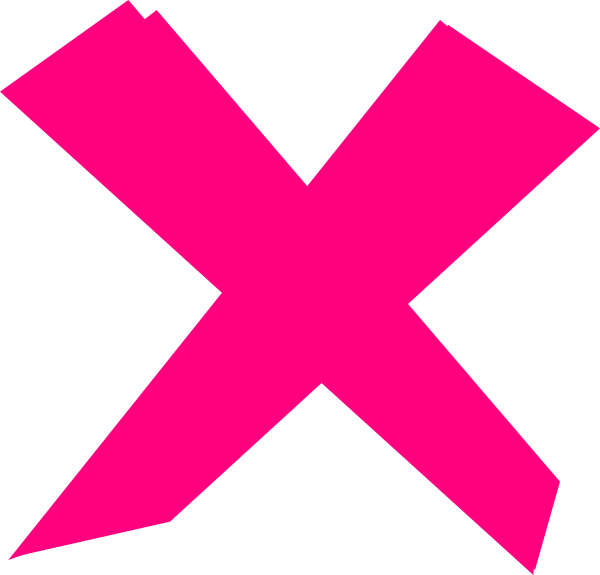 Italiano:
Buonasera a tutti!
Stavo pensando di scioccarvi raccontandovi del giorno in cui vedrete la croce...So che suona inquietante ... ma non ha nulla a che vedere con cio`a cui state pensando. Non ho avuto alcuna visione divina ne`niente di simile... io sto parlando di un'altra croce ...
Nella vita di ogni donna, una mattina ci si sveglia molto molto molto presto e si decide di inviare il vostro beneamato in farmacia a comprare il test ... sì ... Il Test ... certo, proprio quello, ... lo sai di cosa sto parlando ... con un tono di voc emolto rilassato e sicuro di té: "Si amore su`, vai a prenderlo, così mi rilasso, e tutto torna alla normalità ;)". Quante a volte causa di una serie di eventi sfortunati ti sei ritrovata a fare la pipi`su quel piccolo bastoncino ... e poi "forzaaaa, fooooorzaaaaaaaa, ma quanto tempo durano due minuti?!?!" e poi "ufff .... Grazie a Dio, sono ancora una donna libera !!! ahah !!!! Stasera sushi, vino e sigarette !!!! muahahahahah !!!". Beh, alcune mattine, invece di fissare su quel bastoncino una perfetta linea retta, metaforicamente diritta come la vita che si è abituati a vivere ... bene, una mattina, potrebbe accadere vi troverete a fissare una croce o_0 Ebbene si! Ho appena detto La Croce. In quel secondo milioni di pensieri passano attraverso la vostra mente "ahah Sono ancora ubriaca! E, devo davvero andare a controllare la mia vista presto, i miei occhiali sono davvero fottuti ... eeeee, ahah! questo bastoncino si potrebbe essere sbagliato, e poi, devo essere davvero esauritaaaa!!!, e così via, merdx questo cosillo deve essere rotto, e, ci avro`pisciato su troopo, e, cazzx questo è di sicuro un errore, merdx fammi controllare nuovamente le istruzioni, sono sono così brava ad autosuggestionarmi ahah!...Cazzarola ... questa cosa è sicura al 99%, merdx santissima questa sembra davvero come una croce ... sì, sicuramente questa non è solo una linea ... queste sono due linee che si incrociano ... .oooohhh x#%&¤"XXX !!!!!! ". Verbalmente tutti quei pensieri saranno tradotte dalla vostra bocca semplicemente come:"Cazzx, merdx, cazzx, merdx, cazzx, merdx Amooooreeeeeeee ..... puoi venire in bagno?! Tesoro credo che abbiamo un problemuccio....:)))) !!!". Sorriso di plastica, per favore! Click!
Se siete fortunate il vostro beneamato non si sara`ancora dato alla fuga sentendovi sacramentare dal bagno presumendo cosa sta accadendo ... se sei molto fortunata controllera`con te le istruzioni almeno DIEECIII VOLTEEE, se siete estremamente fortunate il vostro beneamato vi abbraccera` mentre inizierete a piangere istericamente. Io sono stata molto fortunata a trovare qualcuno che mi ama veramente e che amo anche io a mia volta (heei! Non è stato facile!).
Se stavate pensando di avere un bambino probabilmente quando vedrete la croce gia`starete aprendo lo champagne, ma se come la maggior parte delle persone che hanno figli, la croce non era in programma, credetemi, piangere e`assolutamente concesso. Questo non fara`di voi una persona terribile, ma solo un essere umano normalmente scioccato che d`ora in avanti avra` una vita totalmente dirrente ... Certo è che la croce di nuovo e` la metafora perfetta della vostra vita ... siete ad un bivio ... adesso sta a voi decidere che strada prendere.
Dopo che ho pianto per 10-15 minuti, il mio beneamato ha detto: "Elis, non piangere, questa è una buona notizia :) ". Ho iniziato a tornare in me stessa e ho pensato: "Sì, e` vero, sono al PRINCIPIOOOOO dei miei trenta, ho un lavoro, sto vivendo in un appartamento da sola, sono indipendente, ho un uomo che mi ama, amo me stessa, vivo in un paese fantastico che rendone liscio qualsiasi processo-creiamo-una-famiglia, posso offrire un buon futuro a un eventuale bambino, quante coppie provano e riprovano e fanno i salti mortali tripli per avere il loro desiderato bambino ... e io ... io sono così fortunata che ho non ho nemmeno dovuto provare !!! Che cuuuulooooo !!!! Ci siamo praticamente solo scambiati gli asciugamani !!! e ... ok Elis, hai tutto, non preoccuparti, everything is gonna be all right / Bob rules "Così ho detto:" Sì R., siamo fortunati". Poi dovro` decidere come chiamare il mio beneamato ... L`ho chiesto a lui e ovviamente (è un uomo) mi ha orgogliosamente risposto: "Mr. Big" ... ahahah !!!! Ho raggirato questa situazione imbarazzante dicendo che non può essere chiamato come Mr. Big in Sex & the City, naturalmente .... Mr. Big è uno solo ed e`il fidanzato di Carrie ... salvata in corner! ; p
Ebbene, quindi siamo fortunari e con un bambino in arrivo :) Sei scioccato/a/i/e?!?! ahahah !!! Anche io lo ero, ma ora sono davvero contenta, quindi sì, puoi congratularti con me :).
Così ora posso dirvi finalmente qual è il mio progetto con il blog e con voi. Ho deciso che voglio scrivere su come essere "una ragazza incinta e figa", quindi consigli su come sopravvivere ai favolosi primi mesi, come dire ai tuoi genitori e amici che sei incinta, come vestirsi e cosa mangiare, come allenarsi, come gestire feste e concerti, come gestire il vostro scintillante umore, come non desiderare di distruggere tutti intorno a te, come non voler eliminare ogni ragazza magra intorno a voi e così via ... ci sono molte molte cose di cui parlare !!!! E molti outfit per le ragazze in stato di gravidanza e non, nuove tendenze di moda per quelle non-incinte e tentativi di stare al passo con la moda per tutte coloro che stanno arrotondando il loro ventre! ;)
Vi aggiornero` presto e nel frattempo vi farò digerire questa notizia sconvolgente! ;)
xoxo
Elisir