Hello everybody!
I had such an amazing Sunday today! :)
Starting with that I have had a pretty tough week in my conditions (baking a baby), working every day Saturday included, I have been able to sleep a looot!
Last night I didn`t do A N Y T H I N G! Ok, after work I went for a short shopping walk and I have been able to go home with a pair of biker boots... (I need them!), then my
amore
prepared an amazing italian/portuguese/asian dinner---he loooves to put all the available ingredients all together in the same plate, so the result has been: spaghetti with scallops in a tomato soup with carrots, celery and broccoli. It seemed to be asian to me so I eat this novelle cuisine plate with the sticks.
After a short attempt of watching, finally, American Hustle, I fell asleep at 10.30 p.m. on the sofa waking up this morning in bed...hooow awsoooome! Sometimes nothing is better than just collapse when your body needs it!
So today I woke up full of energies and I had breakfast reading
Costume
, I took a shower with my new Body Shop shower gel and body butter and I painted my nails!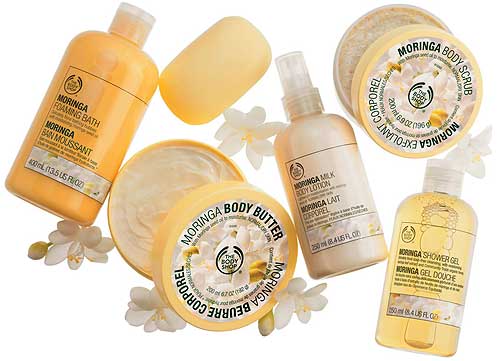 I absolutely recommend the Body Shop butter cream if you have dry skin, or you live in a cold and dry weather country (like Norway) or if your body is expanding and you are very scared of getting stretchmarks. If you are pregnant it is almost impossible to avoid them, but using a lot of cream 2/3 times a day (in the morning and before going to sleep at least) and drinking a lot of water it can help. Moreover Body Shop products smell so good! It is an amazing way to give a nice treat to yourself...you deserve it!
When Mr. D. finally woke up (he can sleep many more hours than a pregnant girl) we went to make a photo shoot!!!!! Honestly, we have so much fun taking pictures and being creative!!!! I will delight you with our job as soon as we are ready with working on the pics! ;)
For lunch we head in Grunerløkka at a new spot Meet Meat where we had some fancy burgers with sweet potatoes fries...yummy! :P
My afternoon ended with a milkshake at Laundromat where I met a friend and a walk down home through the royal park and Karl Johan....
Can I say something?! I am so grateful for such an amazing day and I love Oslo in autumn!!!!!! <3 <3 <3
xoxo
Elisir
Ciao a tutti!
Una domenica bestiale oggi! Come direbbe Vasco :)
A partire da che ho avuto una settimana piuttosto faticosa nelle mie condizioni (produzione di un bambino), lavorando ogni giorno sabato incluso, sono stato in grado di dormire finalmente!
Ieri sera non ho fatto una beatissima mazza! favoloso!!! Ok, dopo il lavoro sono andata a fare una breve passeggiata di shopping e sono stata in grado di tornare a casa con un paio di stivali biker... (ne avevo bisogno!) Poi il mio amore ha preparato una cena incredibile italiana / portoghese / asiatica --- lui adooora mettere tutti gli ingredienti disponibili tutti insieme nello stesso piatto, cosi` il risultato è stato: spaghetti con capesante in una zuppa di pomodoro con carote, sedano e broccoli. A me e`sembrato un piatto asiatico così mi sono avventata su questa ricetta da nouvelle cuisine con le bacchette.
Dopo un breve tentativo di guardare, finalmente, American Hustle, mi sono addormentato alle 22:30 sul divano per svegliarmi questa mattina a letto ... strepitoso! A volte non c'è niente di meglio che collassare quando il tuo corpo ne ha bisogno!
Così oggi mi sono svegliata pieno di energie e ho fatto colazione leggendo Costume, ho fatto una doccia con il mio nuovo Body Shop gel doccia e burro per il corpo e ho dipinto le unghie!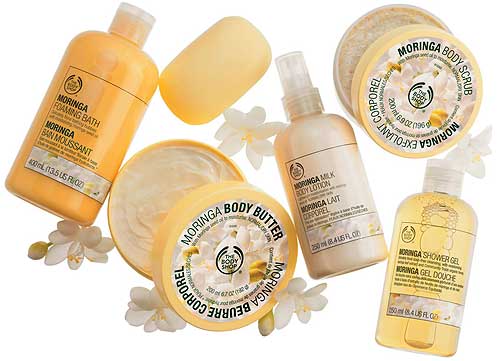 Consiglio assolutamente il burro crema Body Shop se avete la pelle secca, o se vivete in un paese freddo a clima secco (come la Norvegia) o se il tuo corpo è in espansione e temete le smagliature. Se sei incinta è quasi impossibile evitarle, ma usare un sacco di crema 2-3 volte al giorno (al mattino e prima di andare a dormire almeno) e bere molta acqua può aiutare. Inoltre i prodotti Body Shop hanno un profumo così buono! Favoloso metodo per coccolarsi ... e tutte ve lo meritate!
Quando Mr. D. finalmente si e` svegliato (e`capace di dormire molte più ore di una donna incinta), siamo andati a fare un servizio fotografico !!!!! Onestamente, ci divertiamo così tanto scattando foto e usando un po`di creativita` !!!! Poi vi deliziero` con il nostro lavoro, non appena avremo terminato di lavorare sulle foto! ;)
Per il pranzo ci siamo diretti a Grunerløkka in un nuovo locale Meet Meat dove abbiamo mangiato hamburger molto fancy con patate dolci fritte ... yummy! : P
Il mio pomeriggio si è concluso con un milkshake a Laundromat dove ho incontrato una amica e una passeggiata verso casa attraverso il parco reale e Karl Johan ....
Posso dire una cosa ?! Sono molto grata per una giornata così fantastica e adoro Oslo in autunno !!!!!! <3 <3 <3
xoxo
Elisir