Hello friends, beloved, followers!
I know it's some days I don't write but since we head back to Oslo me and Gabriel we have been a bit sick! Just a cold nothing serious but a bit annoying. Anyway this doesn't seem to stop him by learning a way too fast how to move around...he's crawling very quickly, standing up by himself when grabbing into something and yesterday he learned how to crawl the stairs! I saw him trying to reach me, but a couple of steps I have in the apartment were dividing us..,,I thought: ok, to learn that it will take a couple of weeks...it took 15 minutes!! Never underestimate the agility of your little beloved! Of course he fell behind and I was just there to grab him in the air! No damages and contrasting feelings between being proud and scared about his love for explorations! :)
Turning back to Fashion (it's interesting how to balance being fashionable and a mother with a family life and a little crawler that I cannot leave alone 1 min!) today I want to post some pics about an evergreen in fashion: the mini-skirt!
Introduced in 1966 by Mary Quant, a British shop owner and designer, the mini-skirt just 6 or 7 inches above the knee, become a MUST for the London girls seeking newness and rebel vibes! Let`s not forget that we are very close to 1968, a very important year for peace movements and a revolting generation!
Since then the mini-skirt never left us performing our love for freedom and independence!
In those pics I am wearing a mini by Zara with a crop top by Weekday (perfect even with culottes!) and a pair of platforms with a leather quilted over shoulder bag by Marc Jacobs, I love it! ;)
What do you think about the outfit? Ready to wear mini-skirts this Autumn/Winter?! :)
Next post about upcoming fashions trends!
Xoxo Elisir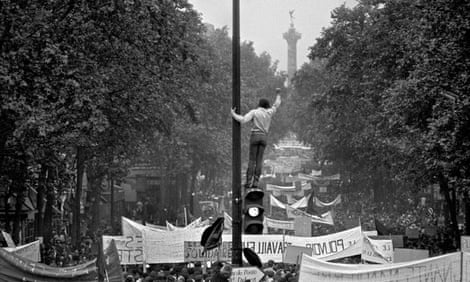 Fashion picture with baby foot. How to be a mother and a fashion girl at the same time!